This was the first time we had ever been on a tour and we had a really fun time! We would like to thank everyone for supporting us along the way. We gained a lot of experience as musicians & people.  For the next few weeks, we are going to be focused on releasing our next single!
This includes a music video that will be our first original visual project. If you didn't catch us during the summer but wanted to then we have some cool news! We are going back on tour starting September, 13th!
---
12Eleven Live in Atlanta September 1st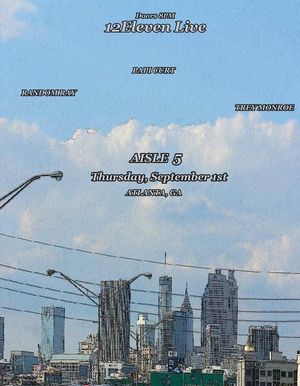 Tickets available below
---
We also have some very fun performances planned before we hit the road! Starting tomorrow we will be spending a weekend with AJ's in Destin, FL. Then next Thursday, September 1st we will be performing in Atlanta, GA at Aisle 5. Papi Curt, Random Ray, & Trey Monroe will be joining us. You can buy tickets to the show here! Doors open at 8 PM. 
We will be updating our website & social media profiles with the official tour announcement in just a few days! We hope to see you at a show this fall. 
-12Eleven