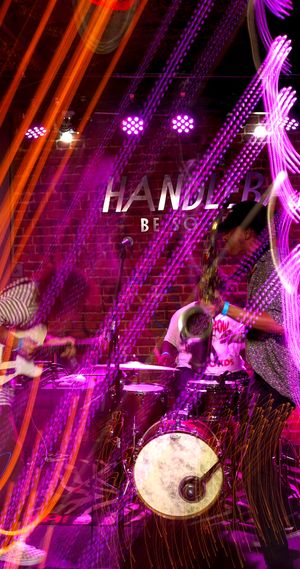 ---
✨We had a lot of fun over the weekend when we went down to Pensacola, FL! If you saw us this weekend thank you for hanging out! 
On Friday, we had a show at the Handlebar, a venue in Pensacola that is notorious for good live music. It was a really cool show. The new look was dope 👌
& for 12Eleven day we took on Easy Going Gallery for a smooth Sunday performance, 
We will be back in Pensacola in Spring 2023!
You can catch us in Destin, FL, on December, 17th at the Harbor Tav.